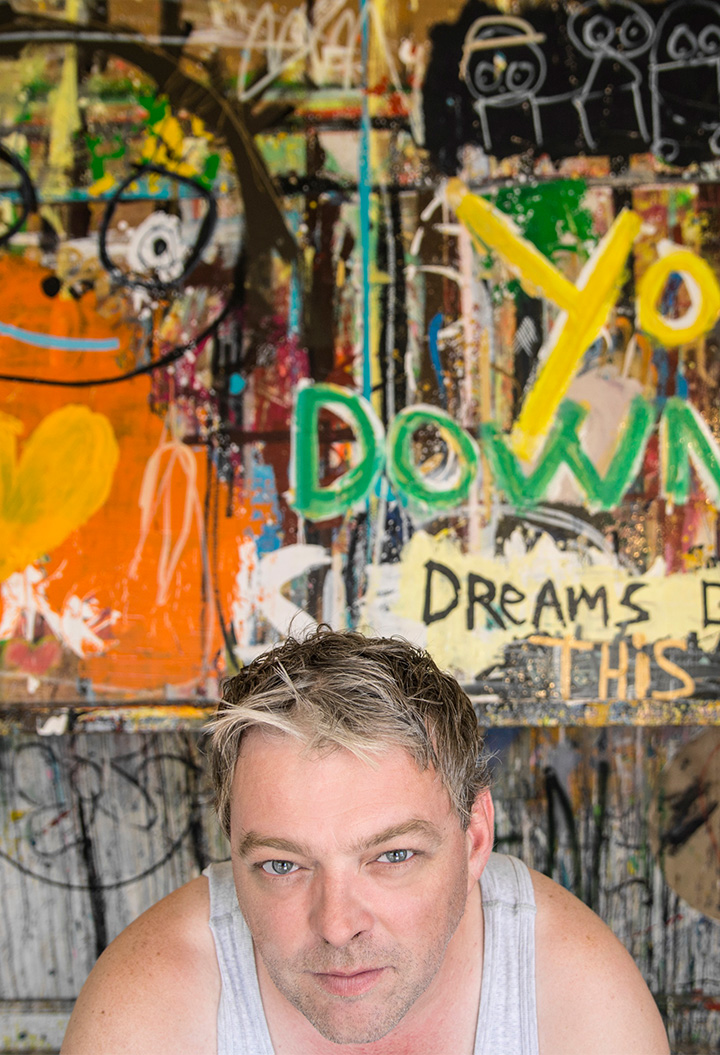 The story about Poul pava

Poul Pava is a Danish artist who, in a naive and spontaneous way, has specialized in painting the child in all of us.
His amazing universe of pictures and colours includes large paintings, postcards, memory games, prints on canvas and much more .
Poul Pava's original universe are often tried imitated in other people's style and design.
Poul was born in 1967 in Ribe and has been painting for 30 years. He lives and paints on the island Bornholm, and located in Store Torvegade 27 (Laksetorvet) in Rønne is shop and gallery Poul Pava Collection. A tasteful shop with various designs, the artist's own production, and exhibition of original paintings in the gallery. The shop and gallery are open all year round.
Poul Pava Shop In Shop illums Bolighus Amagertorv 10 Copenhagen
Designs from Poul Pava Collection are sold in approx. 1000 shops in Denmark and abroad
Best regards